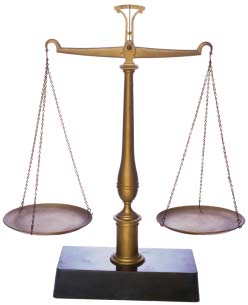 It's so often that we see dismal decisions out of the Supreme Court that perhaps we should go to some additional effort to highlight good ones.  On June 25th, the Court announced its decision in Melendez-Diaz v. Massachusetts (No. 07-591).  In this case, the defendant was accused of possession of cocaine, and what was entered into evidence was a certificate from a laboratory indicating what the substance was.  Under the Sixth Amendment of the Constitution, a defendant has the right to confront his or her accusers, something that is difficult when all that is presented is a certificate. Had the decision gone the other way, the state would in essence be able to write a note, excusing crucial experts from adversarial challenge, while yet admitting their evidence.  And it's not as if we haven't seen shoddy work by laboratories in the past.  While there are exceptions to the so-called Confrontation Clause do exist, they are limited to certain business records, and the unavailability of a material witness (e.g., a decedent in a murder trial).
The funny thing is that in the states I've lived, anyone with a speeding ticket has had the right to question the guy who's pulled him over, and that was for an infraction, and not a felony.  I even know of people who have introduced evidence that challenged the validity of radar.
This also goes to our previous discussion about technology changing how the law is applied.  Today we have DNA tests that provide a relatively reliably test that when found indicate a person's presence – by today's standards.  Tomorrow's approaches  may once again upset the apple cart, but only if experts and methods can be challenged with those newer methods.