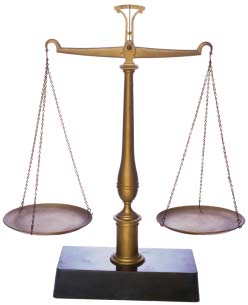 [Corrected information, thanks to Ken Durazzo.]
The punishment should fit the crime.
This is the general basis for the Eighth Amendment, and it's one that has been largely ignored in the United States.  Now the New York Times reports on a case that the Supreme Court has decided to hear, regarding people convicted as youths who are serving life sentences.  As the Times mentions, all 100 such people in the world live in the United States, and of those, 77 are in Florida.  One case involves Terrance Graham who committed armed burglary at the age of 16.  In another instance, a child was sent to prison for life for rape at the age of 13.  That's a terrible offense, but is it worth a life term?
It is often the case that the pendulum starts swinging the other way, when absurd cases such as Graham's comes to the fore.  Here now is an opportunity for the Supreme Court to challenge the state on whether the punishment suits the crime.  Explain to me the circumstances under which a child should go to jail for life for robbery.  I can't fathom such a situation.  I hope the Supreme Court won't either, in which case, we may see some very interesting new doctrine on the subject in the next year.