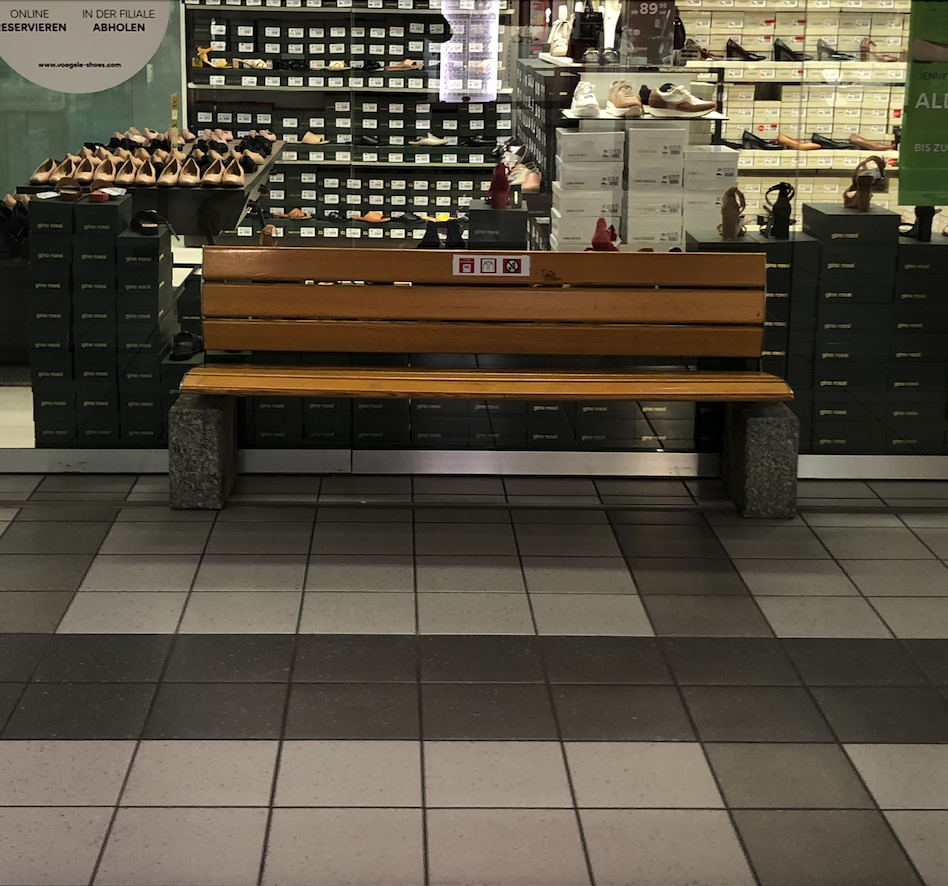 Before the pandemic, Saturday was The Big Day in our town. It was the day when people shopped, and it was the day when people socialized. It would be when the Pfadi (the Girl+Boy Scouts) would do their hikes and play their games, and it was where the new and old would meet. And many would do so in the shopping center in the center of town.
A fixture within the shopping center in the center of our town is this bench. I would call it the old Italian bench, because old men would meet there and converse… animatedly… in Italian. And no, if you weren't old, and didn't speak Italian, you would certainly not be invited to join in, and you would be frowned upon for sitting on that bench on a Saturday morning. It was their bench at that time, and everyone in town knew it. And why not? It was a pleasure to see them enjoying each other's company.
That bench has been empty for over a year.
One of the things I missed in California was a sense of community. It has been something that I have treasured in my little town. It is not something that Zoom, WebEx, Meetecho, FaceTime, or Skype can replace, nor is it something that Facebook, Twitter, Pinterest, or WhatsApp can replace. The human contact, not just of friends and family, but of community has been missing.
As we get beyond the pandemic, I hope that bench fills soon, that the animated Italian conversations return, and that families can also meet at that shopping center and let their children play either indoors or out while they have a cup of coffee or a meal together, as we did. I hope we can regain our community.