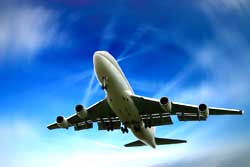 When last we left our hero (me) we were talking about airline upgrade auctions, noting that Priceline already does this for seats.
Some of the problems that airlines would face with auctions would be these:
Upgrades are a huge perq for elite frequent flyers, where they either make or strongly influence their airline selection.  Business travelers in particular make up the vast amount of revenue.
Inviting frequent flyers to use their miles as  value to get these seats could imply that their miles in fact have value, and the IRS and SEC might like to know that.  For years airlines have fended off attempts to view miles as any form of liability that would need to be written down.  While I am sure that in recent times with the current set of passenger-hostile rules, this notion has at least been temporarily dispelled, one could easily envision governments taking a second look if they believed there was a logical monetization.
There are several approaches that may yet be available to airlines:
Run several auctions for the same seat, so that those in the same class are allowed to buy the seat first.  This would be very close to how things are run today.
Provide elite members a discount on the final price.  For instance, if you are a silver member, maybe you would get a 20% discount, but if you are a gold, perhaps that discount rises as high as 50%.
Reserve some seats for the Old Fashion methods of buying them in advance and using miles.
We may already be past the point where we could ever expect the auctions to be run in real money, simply because so many people have so many miles banked.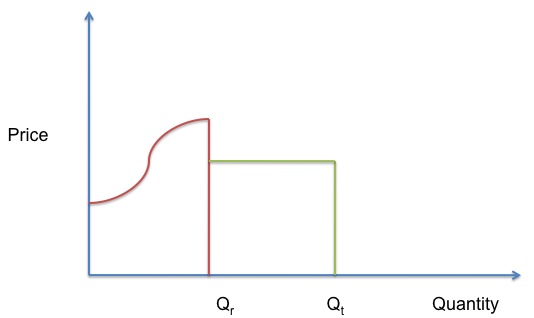 What this graph shows is normal business class revenue in red, and the potential for additional revenue in green.  Note that the horizontal green line just indicates a random equilibrium.  In reality that price would jump up and down based on the popularity of the flight, its length, and just how important it was to someone to get upgraded.
Again, this would need to be done in such a way as to preserve customer loyalty.