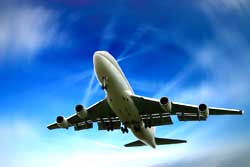 As we discussed, customer loyalty is worth something to airlines.  They spend billions of dollars worth of free services each year in order to maintain that loyalty, and their strategic alliances are intertwined with that customer loyalty.
And so let's look at the customer.  Be the customer a frequent business traveler or a casual tourist, one problem that could exist is that he or she may not be able to afford an upgrade if it is somehow connected to actual dollars.  And while in my previous post I suggested that the cost would be in miles, there would be a conversion from dollars to miles.  And so some segment of the customer based could end up unable to participate in the auction because of wealth disparaties.  Such a customer might then be inclined to pick another airline that has a different upgrade allocation mechanism such as what we mostly have today.
That's the risk.  Is it worth it?