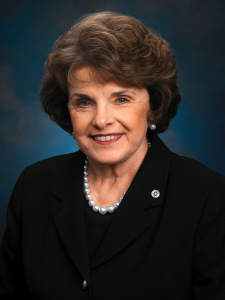 I want to say a few words about our late Senator and my late neighbor, Diane Feinstein.
I remember when Di Fi ran for governor and lost to Pete Wilson in 1990, and how disappointed I was for her, and how excited we all were when she and Barbara Boxer were both elected to the Senate in 1992, along with Bill Clinton. We all departed some friends' Election Night party, and piled onto Castro Street, and then the party really began; and she was there. She was always there for California and for Americans.
A common "social" event in those years in the Bay Area was a funeral for a person who died of AIDS, and Di Fi was right there for the LGBT community, as it was called back then. She was also there to defend a woman's right to choose, and she was there to govern, as she had with San Francisco, having been the person who found Mayor George Moscone and Supervisor Harvey Milk shot dead by Dan White. That's where she learned that to govern, you have to find common ground with those who don't always agree with you. It's an important lesson that is lost on many in the House of Representatives these days.
The brutal death of her friends shaped her politics, to be sure. She was a hawk in the same vein as Sam Nunn, although they didn't agree on social issues. She viewed encryption as a threat, and I was witness to one side of a conversation in which she lambasted one of my friends who was a policy maker at the time. She had no truck with those she thought were in the wrong. That is not to say I agreed with her on encryption- I did not. She could often be blunt, but she understood that we are all Americans, and that we had to work together for the good of the country, and that did mean crossing the aisle on occasion.
I do think she stayed at least one term too many. Some records should not be broken. If this is her biggest failing, as a long time constituent, I could easily forgive her this fault.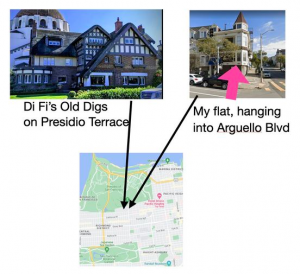 "Neighbor", you ask? Yes. In 1992, Di Fi was my neighbor on the other side of Temple Emanuel. She lived on one of the wealthiest streets in San Francisco, Presidio Terrace, while I lived in a broken down flat on Arguello Blvd. We didn't exchange calling cards back then, but I had visited her Senate office a few times.