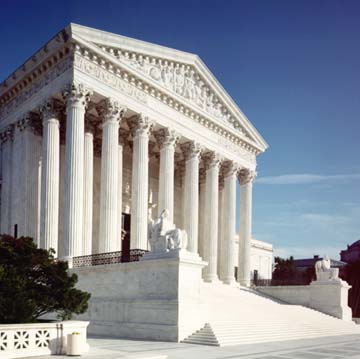 I'm a pretty liberal guy.  I wear the label proudly.  To me "liberal" means, amongst many other things, belief in the system of checks and balances.  Today, the Mississippi Supreme Court abrogated their responsibility as part of that system in that state.
The Press is widely reporting that the Mississippi Supreme Court has refused to overturn nearly 200  pardons issued by former Governor Haley Barbour on his way out of town. At issue is a provision in  Article 5 §124 of the Mississippi State Constitution that says the following:
but no pardon shall be granted before conviction; and in cases of felony, after conviction no pardon shall be granted until the applicant therefor shall have published for thirty days, in some newspaper in the county where the crime was committed, and in case there be no newspaper published in said county, then in an adjoining county, his petition for pardon, setting forth therein the reasons why such pardon should be granted.
Let's put aside the consequences to the convicts and to the families of those who were harmed by them.  While I don't like the provision, it's there.  We can even argue about what it means.  Who should ultimately decide?  I would think the Mississippi Supreme Court.  Apparently not.  Here is what Chief Justice William L. Waller, Jr. had to say in a 6-3 decision:
Certainly, no one would argue that a court could investigate and determine the wisdom or propriety of a governor's acts, including pardons.  However, the constitutionality of a governor's acts, including pardons, is a question which the court must determine.
As it happens, my last blog entry talked about how former Speaker of the House Newt Gingrich challenged the notion of Marbury v. Madison, where they reaffirmed their responsibility and authority to be the final judges on the meaning of the Constitution.  That logic, that separates presidents from kings and queens apparently does not apply in Mississippi.
There are some missing bits of information.  How could the court have veered so far from this cornerstone of American jurisprudence?  What other provisions of the Constitution would they choose not to enforce?  Why, for instance, are they receiving a paycheck?